​​​​​​​Created February 2020

calendar

graphic for AIGA Boston Chapter social media promoting a full month of events in the shortest month of the year.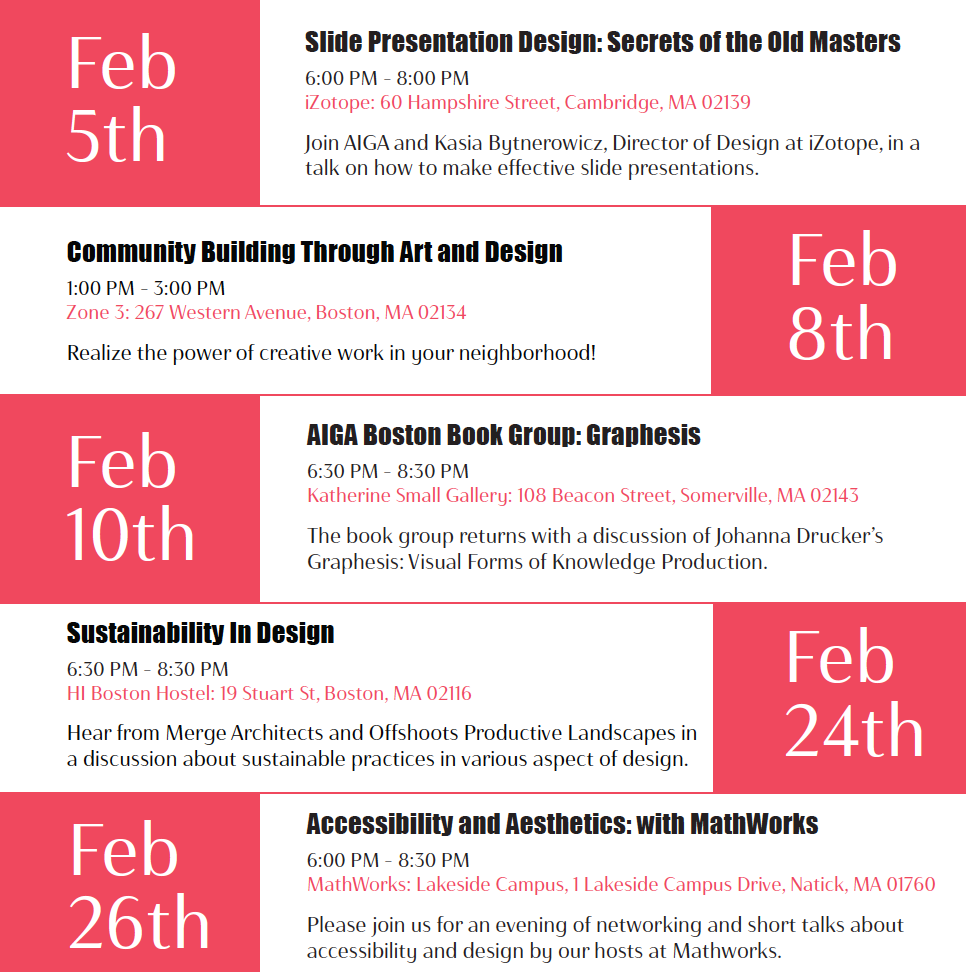 THE STORY BEHIND AIGA FEBRUARY CALENDAR GRAPHIC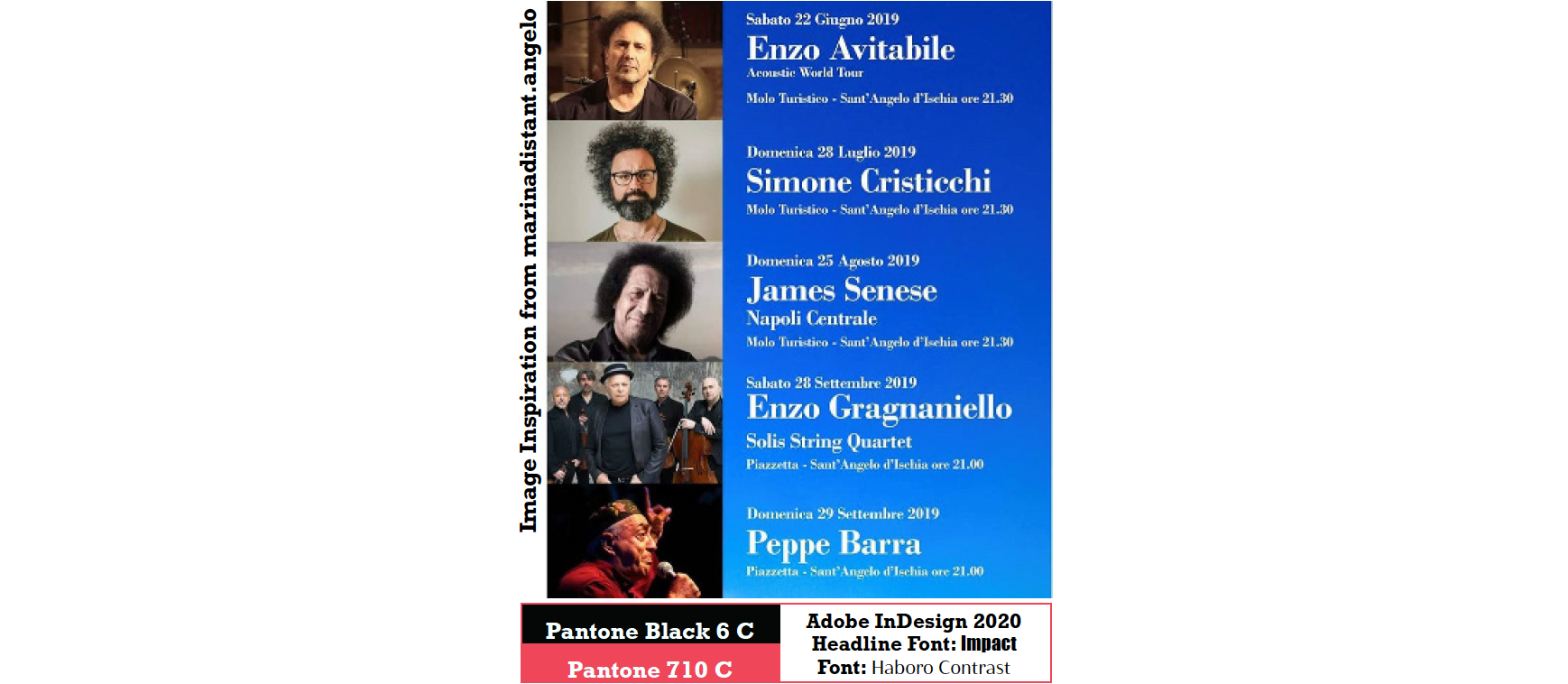 As Social Media Coordinator of AIGA Boston, I was appointed in January by AIGA Boston President to design a calendar graphic to promote AIGA Boston February events on all AIGA Boston social media. 
The layout came from an idea I had seen on Instagram - marinadistant.angelo. With the number of events, the design needed to be creative and simple but still easy to read all information. The color pink represents February as the month of love. The design was the only concept produced and seen on all AIGA Boston social media throughout February. To promote the rest of the events taking place in the middle of February, another calendar graphic was produced. 
The calendar graphic bought more members and non-members to the events in February than in past months and more engagement to AIGA Boston social media besides using one event graphic repeatedly. February 2020 was the last month of in-person events due to the Boston lockdown.